MOBILE ON SITE TRUCK WASH 4-STEP PROCESS
We apply a full-foam, aerated, pH-neutral chemical over the whole vehicle. A specific "dwell time" is required to start breaking down the hydrocarbons and organics that build up between washes.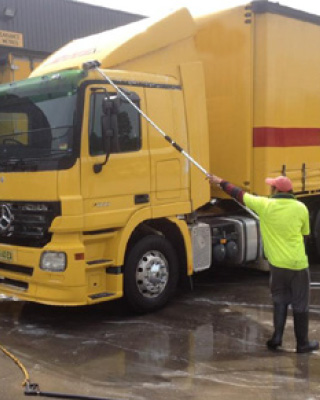 Whilst some configurations allow mechanical roller wash equipment to do the bulk of the washing, you can never go past the human touch! We always wash the cabs by hand and any part of the vehicle that needs pre washing that automation cannot reach.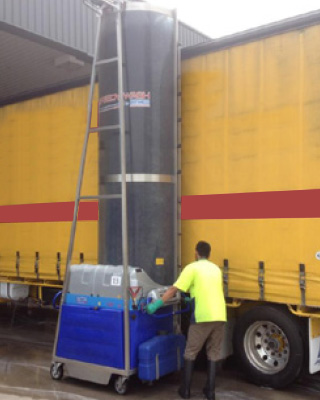 Now is the time for the big guns, our electric drive eco-friendly wash systems agitate the now broken down foam and washes the grime from the trailer component of the combination. It will lubricate the roller and curtains with a fine spray of water as it operates.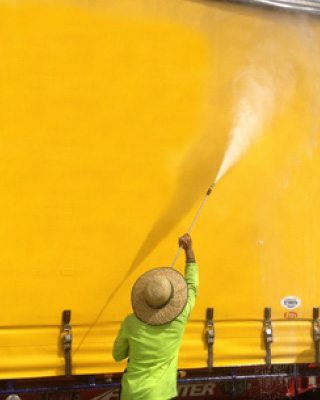 Finally a high pressure rinse on the whole combination rinses off any soap residual that may be left behind after the hand and mechanical wash process is complete.